How The Inquirer Streamlined Their Development Process With DeployBot
When it comes to pride for your city, there's no one that does it better than the Inquirer and their website, Philly.com. Dedicated to everything related to Philadelphia, PA, Philly.com offers a myriad of information and news about the city - from sports and business to food and lifestyle, and beyond. It is part of the Philadelphia Media Network, which is the largest media network in the region - reaching an average weekly audience of 1.8 million adults.

Several years ago, Philly.com realized the need to improve their development processes to keep up with the constant deployment of new digital content.

Initially, Philly.com was using various platforms to manage and deploy new code; struggling to establish smooth development workflows. Implementing a consistent deployment process was critical since many of their developers work remotely.
With several team members pushing new code to the servers frequently, maintaining their system became extremely challenging. Instead of improving processes, their system led to long deployment delays and frequent coding issues that were difficult to identify. They realized that their current system wouldn't work for their current load, and would definitely crash if they scaled their business further. They needed a solution, and they needed it quickly.
Radu Metente, software engineer at Philly.com says, "Partners we worked with that use DeployBot recommended we implement the tool for a better collaboration and deployment process. We decided to try it out and were pleasantly surprised with how easy it was to integrate DeployBot into our development process. We managed to complete the entire transition in only 3 or 4 days."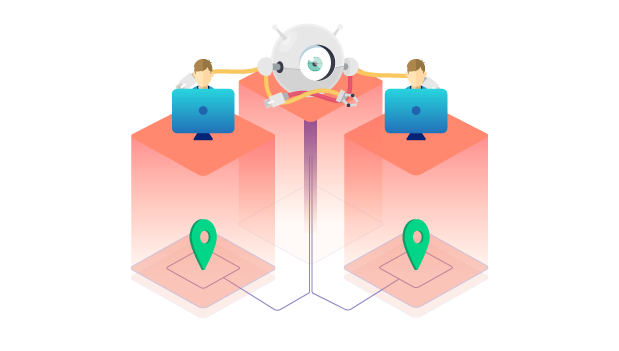 Philly.com reaped the benefits of DeployBot immediately, not only implementing a solid and proven solution; but also automating several processes that their developers would have otherwise been required to complete manually. Metente says, "The automatic deploy works beautifully. Whenever we are ready to launch a new feature we don't have to give developers access to our server to push the code there - the software does it automatically. DeployBot has made it much easier for our team to collaborate with remote colleagues. Time is expensive and DeployBot saves time."

Philly.com isn't a special case. DeployBot has helped dozens of amazing businesses to streamline their deployment process and to make life easier for their remote development teams.
Ready to implement a great deployment tool for your project? Create a Deploybot account today and see how our solution can improve the management of your project!